click and email your enquiry to us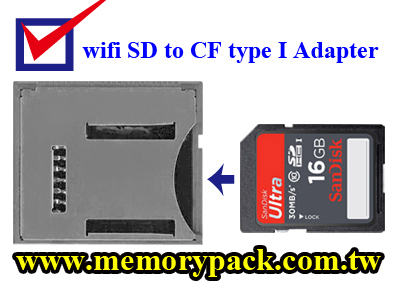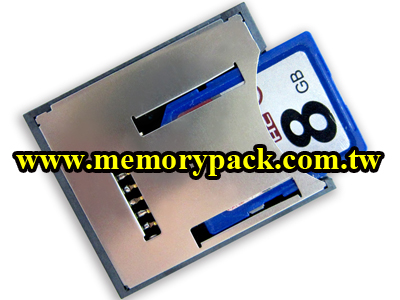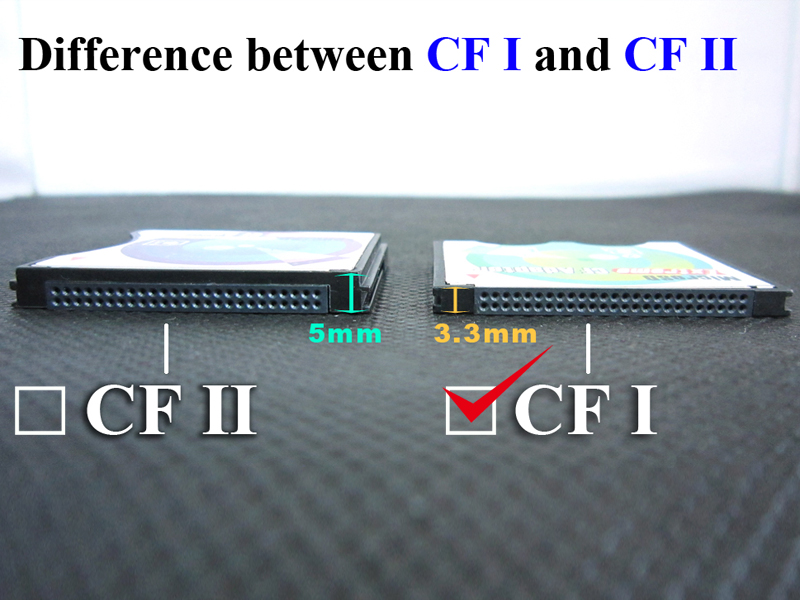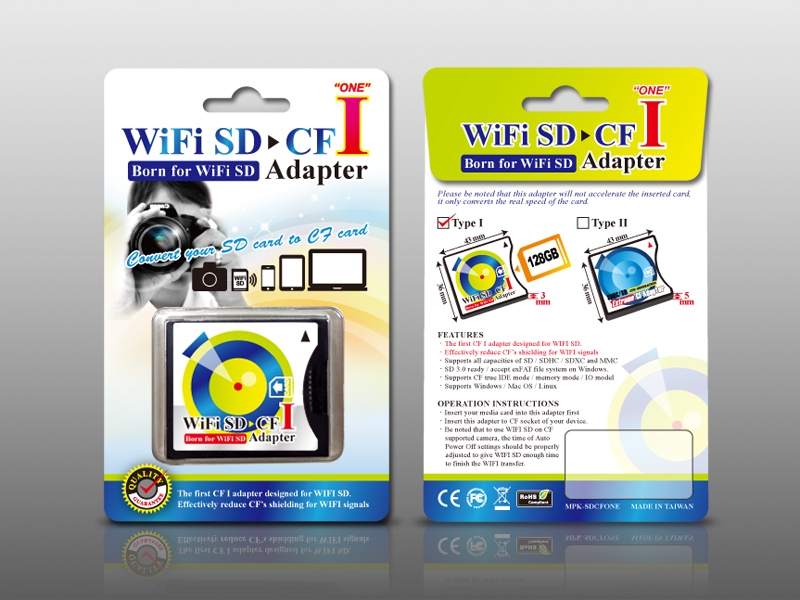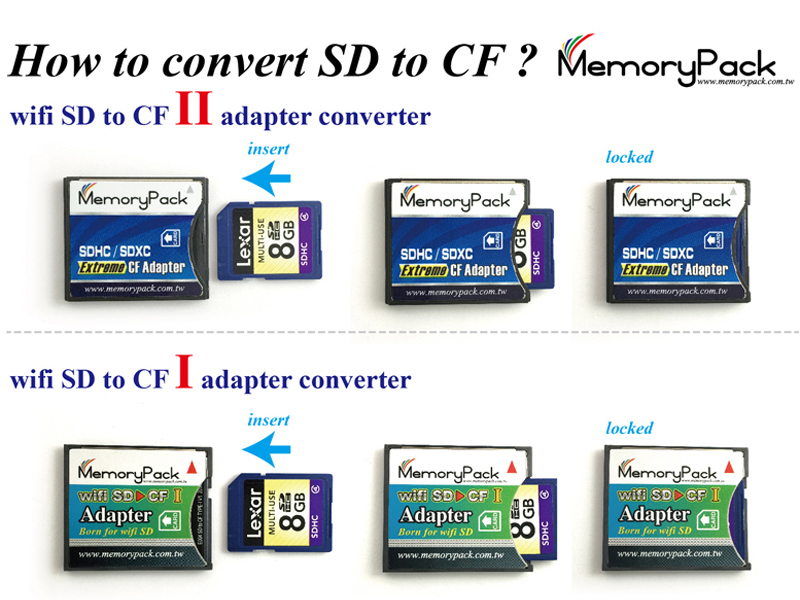 Model number. MPK-SDCFONE2


Support wifi card
SD to CF I adapter
Support SDXC
wifi SD to CF type I adapter

Features
.The first CF I adapter designed for WIFI SD.
.Effectively reduce CF's shielding for WIFI signals
.Supports all capacities of SD / SDHC / SDXC and MMC
.SD 3.0 ready / accept exFAT file system on Windows.
.Supports CF true IDE mode / memory mode / IO model
.Supports Windows / Mac OS / Linux
Operation instructions
.Insert your media card into this adapter first
.Insert this adapter to CF socket of your device.
.Be noted that to use WIFI SD on CF supported camera, the time of Auto Power Off" settings should be properly adjusted to give WIFI SD enough time to finish the WIFI transfer.

| | | | |
| --- | --- | --- | --- |
| Test | Tested by | Write | Read |
| | SanDisk MicroSDXC 64GB Ultra 1 | 6.9 MB / second | 24.9 MB / second |
| | Transcend SDXC 64GB Class 10 | 19.1 MB / second | 21.1 MB / second |
| | Transcend SDHC 4GB Class 6 | 15.6 MB / second | 19.1 MB / second |
| | Silicon Power SDHC 8GB Class 6 | 12.0 MB / second | 22.1 MB / second |
| | SanDisk SDHC 8GB Class 2 | 9.0 MB / second | 12.7 MB / second |
| | SanDisk SDHC 8GB UHS-1 Class 10 | 24.7 MB / second | 25.2 MB / second |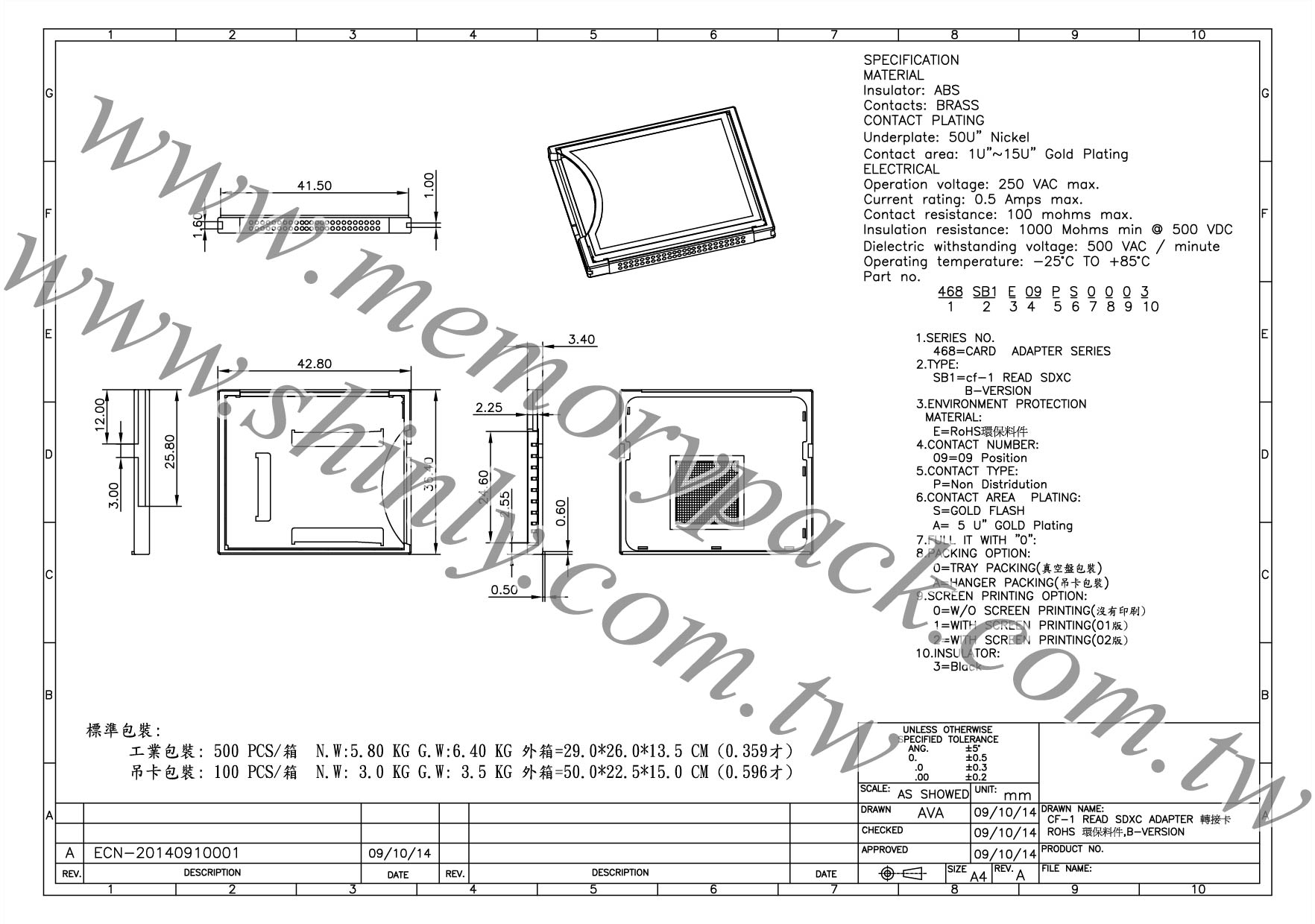 MPK wifi SD to CF I adapter (www.memorypack.com.tw)
Memorypack wifi SD 轉 CF I轉接卡(www.memorypack.com.tw)

If you need more information, please contact with
barret-chen@memorypack.com.tw
shop@memorypack.com.tw
superpolu@gmail.com
shinly@ms18.hinet.net
POLU industrial Ltd
Shinly Plastics corporation
WJP memorypack
www.memorypack.com.tw
www.shinly.com.tw
www.wjp-memorypack.com
MPK
memorypack
wifi SD
Wifi SD to CF
wifi SD to CF I
wifi SD to CF type I
wifi SD adapter
Wifi SD to CF adapter
wifi SD to CF I adapter
wifi SD to CF type Iadapter
SD to CF adapter
SD to CF converter
SD轉CF轉卡
SD轉CF讀卡機
wifi SD轉CF轉卡
wifi SD轉CF讀卡機